Welcome to
Bouthilliers Construction Inc
Bouthillier's Construction Inc. is a Multifaceted full-service construction company. A DBE woman-owned firm since 2011. Prior to that, however, "Bouthillier's Construction" had been in operation with 20 plus years of construction experience. In 2011, the company reconfigured, incorporated, and became what it is today. We have constructed multiple Soldier Pile Walls, CIDH Piers , along with tie back drilling and installation. We are well-versed in several aspects of heavy construction.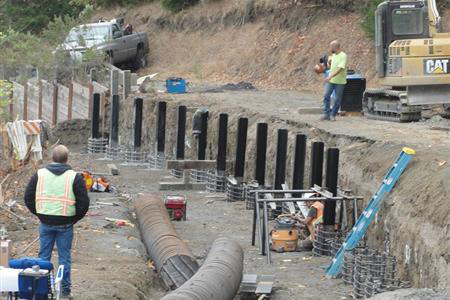 Bouthillier's Construction Inc. provides several effective possibilities to help you meet your DBE goal. 
It can be tough to find the services that will meet the demanding criteria or specifics of your project. We are certain that we can provide substantial services along with the benefit of helping you  meet your goals.